Recognized in We Are… Marshall Newsletter
A couple of my recent achievements were highlighted in a short feature in this week's We Are… Marshall newsletter emailed to the University community on May 17th. The feature talked briefly about my recent experience as a faculty advisor for the Intuit D4D Innovation Challenge and my Psychology of Social Media Honors course recently being highlighted in a front page article in the Herald Dispatch.
Many thanks to the individual(s) who passed this information on to University Communications.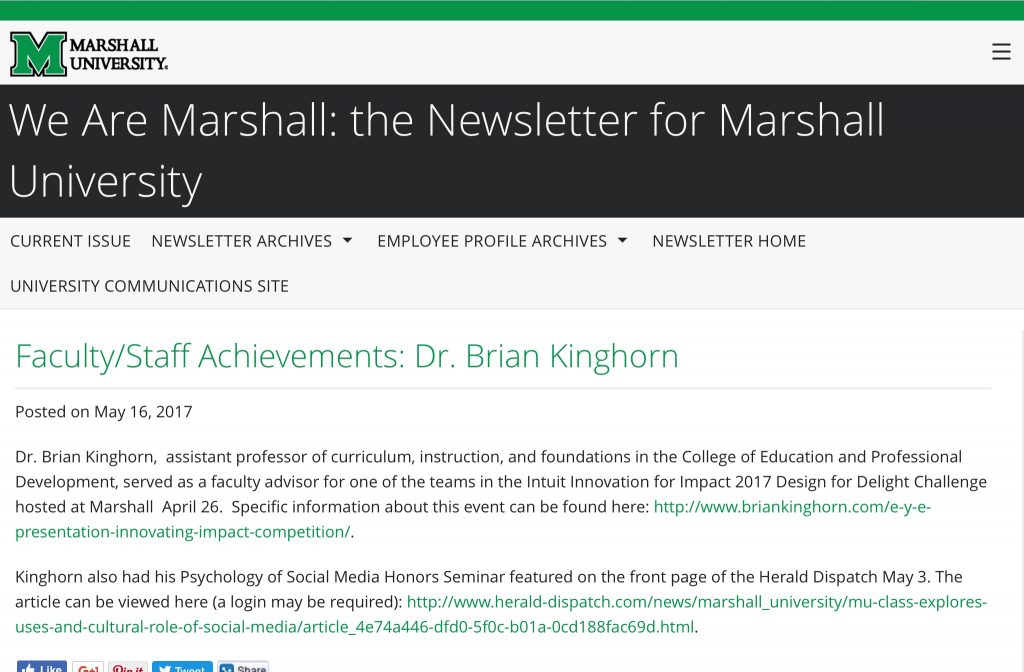 http://www.marshall.edu/wamnewsletter/2017/05/facultystaff-achievements-dr-brian-kinghorn/
Please follow and like us: